Did GB's magnificent Gold medal in Rio inspire you?
Want to try hockey or improve your existing skills?
Why not come along and meet the coaches and current team members.
Background to the Club
Yorkshire Hockey League
Bradford Hockey Club play in the Yorkshire Hockey League.  With four Senior Men's Teams, a Senior Women's Team, a Development Team and full range of Junior Teams including, U16 Boys, U16 Girls, U14 Boys/Girls, U12 Boys/Girls and U10 Boys/Girls we have something for everyone including a Men's Veterans Team.
The Senior Teams play in the Yorkshire Hockey League – the new 2017/18 season will commence in September with a full fixture of games until April.
Training at Bradford Girls' Grammar School
Club Training and Coaching
The Head Coach, Stuart Harrison, has full oversight of coaching and training at Bradford Hockey Club.  Stuart is a fully qualified hockey coach with vast experience of both playing and coaching over the years.  Stuart is supported by a number of assistant coaches and team managers who collectively provide a thorough and energetic programme of activity ensuring our players' full fitness.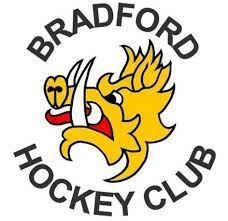 ---
Senior Training
Senior Men: Wed. 7-9pm
Senior Women: Wed. 7-8.30pm

Junior Training
Boys & Girls aged 7-17 years
Friday 7-9pm
Contact: Stuart Harrison. Club Coach
Tel: 07736 186449
dsharrison@sky.com
www.bradfordhockeyclub.org.uk
www.facebook.com/BradfordHockeyClub
Twitter: @BradfordHockey