Aims and Ethos
Aspire – Succeed – Lead
Our school motto is "Aspire, Succeed, Lead". These core values underpin the aims and ethos of the school, providing inspiration and direction in every area at every stage of school life.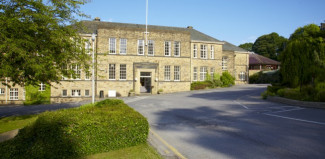 ---
BRADFORD GIRLS' GRAMMAR SCHOOL VISION STATEMENT
Bradford Girls' Grammar School vision is to provide an exceptional education rich in learning opportunities in a supportive and nurturing environment, that challenges our pupils to raise their aspirations and to develop the confidence and resilience to reach their full potential.


With a strong focus on the personal development of every child; encouraging tolerance, compassion, and a strong sense of social responsibility and natural respect for those around them, pupils will leave as well-rounded, confident, independent young people, fully prepared to take their place in the world.
---
School Ethos and Values
Bradford Girls' Grammar School treat all members of the community with respect which is not conditional on past experience or current behaviour. The school staff work with pupils to demonstrate all aspects of our 6 School Values:
Accountability – Take responsibility for own actions, behaviour and learning, belongings and surroundings and support others in doing the same.
Self-Confidence – Celebrate your individuality and demonstrate the self confidence in your own ability to make the right choices.
Perseverance – Apply yourself to every aspect of school life with positivity and determination to do your very best.
Integrity – Always be truthful and act with kindness, honesty and integrity.
Respect – Treat people with the same levels of respect, courtesy and fairness you would expect from others.
Empathy – Understand and share another person's experiences and emotions.