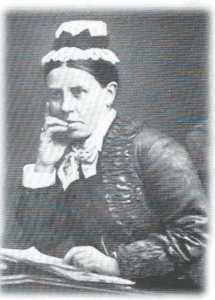 Bradford Girls' Grammar School's first students were mainly the daughters of professional men and the merchant families of the Manningham area who paid the sum of 4 guineas a term; twelve guineas per annum; no extras… Through the generosity of Sir Titus Salt and Mr Henry Brown, scholarships were made available for girls from less well off families to aspire to the newly opening colleges in Oxford, Cambridge and London.
The school was, from the beginning, innovative and successful in its curriculum. The founding headmistress, Miss Porter, wanted pupils to be able to think for themselves and not to be crammed with a mere smattering of knowledge, although she did not go as far as the local newspaper who envisaged the school training up girls fit to be intelligent companions for intelligent men.
The school was one of the first in the country to include Physical Education in the curriculum.